Welcome to Bar J Ranch!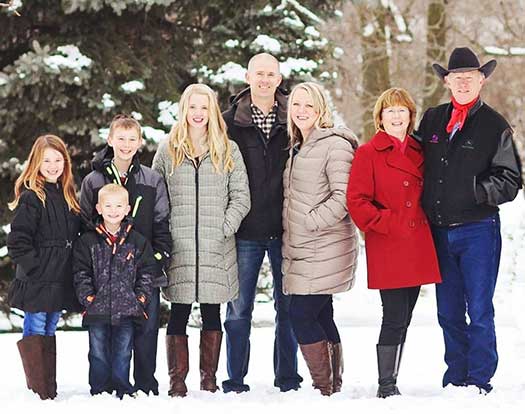 Bar J Ranch has been in the Angus business for over 45 years, so you can depend on us to deliver profitable genetics and high-quality service. We strive to produce well-balanced, easy-keeping range females with enough growth, feed efficiency, marbling, and muscle to satisfy the rancher, feedlot, packer, and consumer.
Our cowherd consists of fertile, functional cattle with proven profitability. We put high value in our older cows that have bred early and raised a quality calf year-after-year and select many of our genetics from this pool of cows. We have not lost sight of producing real-world, efficient cows as we have improved growth performance and carcass characteristics.
Like our cowherd, we strive to produce bulls that are balanced, multi-trait sires that can produce progeny that are profitable across all segments of the industry. We look for bulls that are structurally sound, calving ease, moderate-framed, thick, and deep-ribbed.
We market our Angus cattle in our annual Angus production sale and have cattle for sale by private treaty year-round. We only sell the top 50% of our bull calf crop, through the sale. By selling only top-cut bulls, they are very consistent from top to bottom. Every bull sold has met our strict standards for phenotype, pedigree, EPDs, and temperament.
Visitors are always welcome!
- John and Jake Reed